Use Relationship Mapping to improve your sales engagements
Visualise your customer buying committee reporting lines, politics, influence, buying stages, consensus, contact owners and buyer profiles at opportunity and account level. Capture the important business drivers and initiatives.
Use Mutual Action Plans to collaborate
with your customers

Help your customers navigate the complexity of deciding and buying with our version which we call Outcome Enablement Plans. We created them to enable you to help your customers achieve their desired outcomes.
Use Win-Loss Feedback to understand what you need to do

Every deal is an opportunity to learn from your customers buying committees. Their feedback about your performance helps you to make improvements across your sales team and business.
WHY FOCUS ON BUYING COMMITTEES?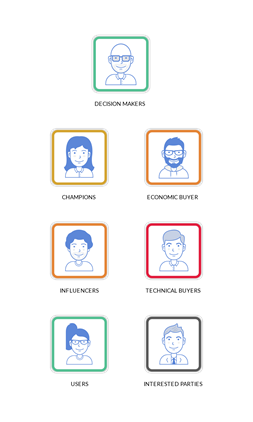 To understand those involved

– It's typically 11+ for a B2B decision
– What's important to each of them?
– What are the group roles/dynamics?
To get a collective yes

– It's not just about decision makers
– They make group consensus decisions
– Everyone has a say in your outcome
To help them buy

– They find buying difficult
– It take longer than expected
– 40 to 60% end in no decision!
To get feedback about you

– It's their perspective that matters
– Win, lose or no-decision
– To make your team and business better
Salespeople don't identify all buyers involved
Decisions deemed
difficult by buyers
Buyers thought the
process took too long
Opportunities end
in a no-decision
Sales influenced by
the buying experience
WE HELP YOU MANAGE WHAT YOU NEED TO KNOW
Because your CRM doesn't – well not in the way you need it to!

LET US MAKE YOU MORE PRODUCTIVE
Successful selling is built upon who and what you know,
and what you do with that knowledge
Opportunity Management
Capture what's important including business problems and outcomes
Buyer Profiles
Manage what you need to
know about each buyer
Plan your Steps
To improve each buyer relationship
and help the decision process
Connect to your CRM
To synchronise important information from Salesforce, Dynamics 365 and SugarCRM
Here are some companies taking this approach

WHAT'S THE UPSIDE OF USING BOXXSTEP?
Improve opportunity
qualification
Safeguard vital
buyer information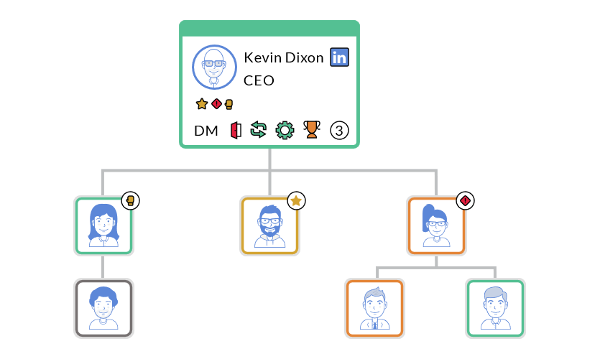 One platform.
Three problems solved.
Learn how.